10 Reasons Why Moving To Sardinia Will Make Your Life Better
Sardinia , Dicember 24, 2021
There are many reasons why people should consider moving to Sardinia. They're thinking about the move not just because the environment is so much nice but also because it's a great people destination.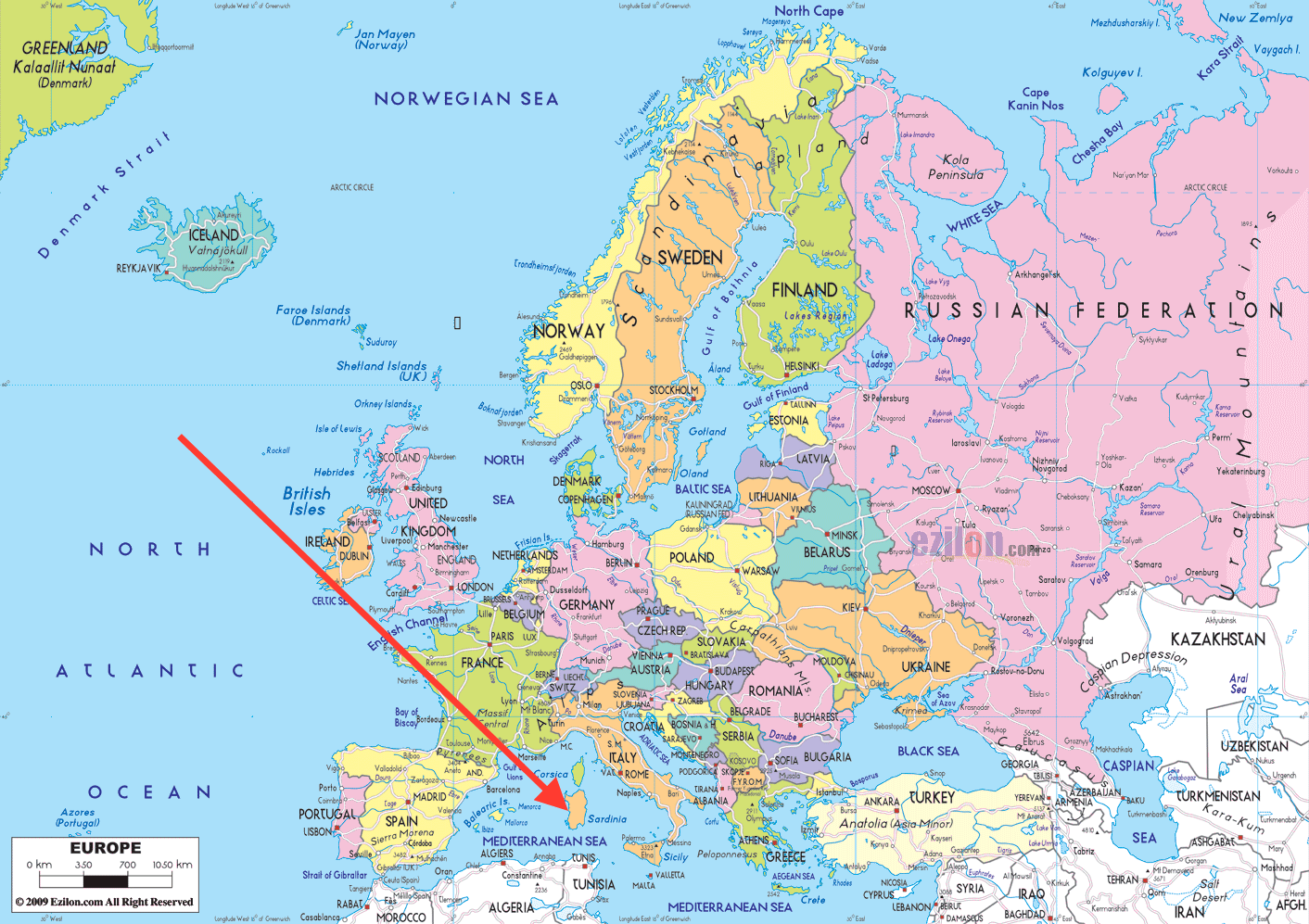 Sardinia belongs to Italy, although many Sardinians would prefer to be entirely indipendent The autonomous releraionship with the rest of Italy allows the island to make some political decisions independently.
Art, history, music, cuisine, museums are all over the island and are ready to be enjoyed. Sardinians are proud of their rich cultural history, and you can feel this living in Sardinia. Remember, Sardinia should not be mistaken to be the same as the rest of Italy. While they have many similarities, there are also many differences, and a lot of people will refer to themselves as Sardinians and not Italians. (1)
So here's the Expat Focus list of the ten best reasons why moving to Sardinia will make your life better.
Number one: It's a great place for expats
Picking up on the theme of ranking well for the quality of life, Sardinia is number one in the 'Good Places' index and according to Travel and Leisure magazine traveling to Sardinia is incredibly safe—in fact, this island is one of the safest places to visit in the Italian kingdom. Sardinia is an island with a variety of landscapes. It not only features an extensive coastline, but there are also mountain ranges and valleys in the island interior.Sardinia is one of the most geologically ancient bodies of land in Europe, and as such, there are numerous historic features to see on the island. There are prehistoric dwellings known as "nuraghi" scattered all throughout, and you are sure to encounter one while you travel in Sardinia. There are also islands branching off of Sardinia, which feature a mix of historic and modern travel destinations.
Also, according to a Nomisma Pro research, Sardinia is their fifth best country for travel with a lot to offer. It's also great for business and it tops the Forbes' list of 'Best Countries for Business'.
Sardinia is also a safe country. Guns are illegal if you have not a specific authorization and the police service is relatively small. There is also a local police servoce named "barracelli".
There's also a wide range of housing available for a variety of rents so expats can find what they want at a price they can afford. They should, however, be aware that lots of property was built in the economic boom and a lot of it is still empty.
Healthcare in Sardinia is impressively good with public and private provision available. With a range of private healthcare providers, expats can access treatments quickly if necessary.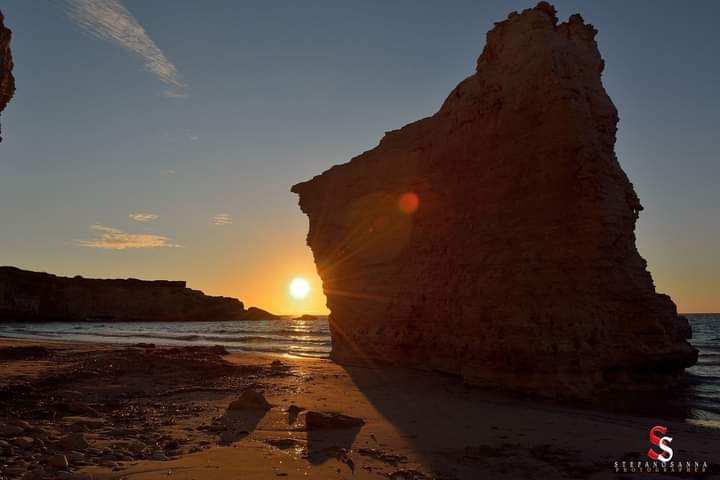 Number two: It's in the European Union
After Brexit, Sardinia may appeal as a destination for British expats who still want to enjoy some of the benefits of being in the EU. Indeed, in the weeks after the European referendum, Sardinian post offices said they had run out of passport application forms and were dealing with a lot of enquiries every day – mainly from Brits.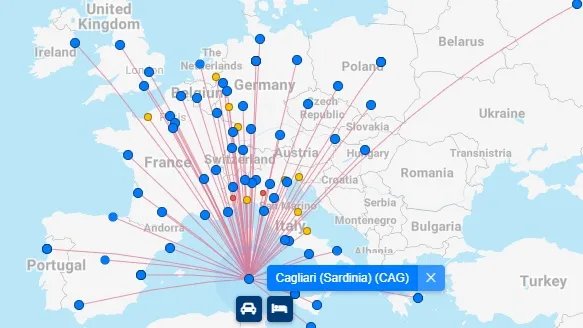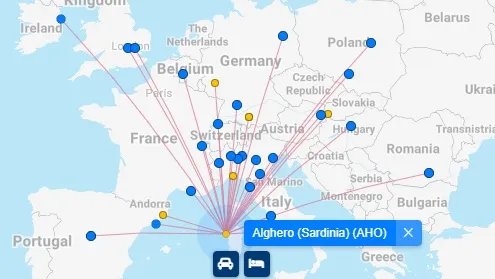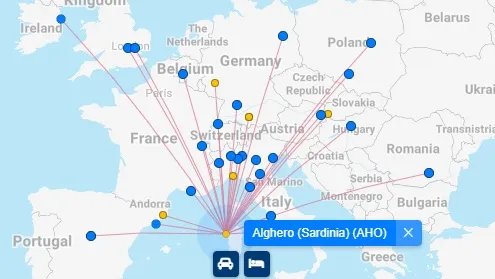 Being part of the EU led to Sardinia economy increasing. It would be nicknamed the 'mediterranean tiger' because it is rocketing in size and value between after the global slowdown caused by pandemic lockdowns.
Today, Sardinia's economy is in good shape and offers a wide variety of opportunities. It appears to be more resilient than it was before and for expats that brings peace of mind. Indeed, Sardinia's population is relatively old which means the country has contemporary an energetic, expert and spirited feel.
Expats from other EU countries don't need a visa to visit, find work and live there. There's also a favourable tax regime in place for people and businesses who relocate – though the cost of living tends to be lower than many other European countries. Still, it is much cheaper than the likes of New York or London, Monaco, Rome or Milan, for instance.
It may also help expats from other EU countries that Sardinia's currency is the Euro, but 10.000 companies accept the Sardex, a complementary currency that is increasing in all Italy.
Number three: a safe life
Indeed, Sardinia always ranks well in various people surveys and consultants ECA International ranks Oristano as one of the world's best city for people to live in. In addition out of 106 Italian provinces, Oristano is the safest according to the survey of the newspaper 'Il Sole 24 ore', based on data provided by the Department of Public Security (Ministry of the Interior).
Sardinia has an impressive outdoors lifestyle that will improve the health and well-being of all expats. It helps that the climate is temperate, so while it doesn't have stifling summers, it doesn't have harsh winters either.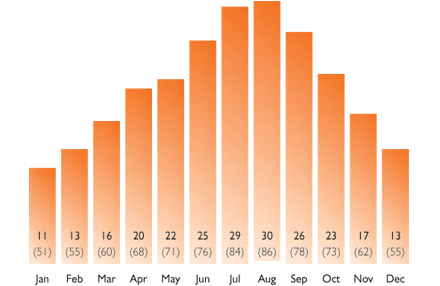 The country is, as a result, a lush, green and pleasant place to be.
Also, this is not only a small country that's beautiful to look at but one that has a very good network of roads to travel around. It's a great location for those who like camping and walking with lots of hiking trails and several Natural Parks to enjoy.
Expats can rent a car to explore easily – the road network helps plus there are cheap bus and train routes. It only takes a few hours to travel from one side of Sardinia to the other.
One of the benefits for expats travelling around is that the people are friendly and often interested in visitors – visit a remote bar and become the centre of attention!
Number four: Sardinia cuisine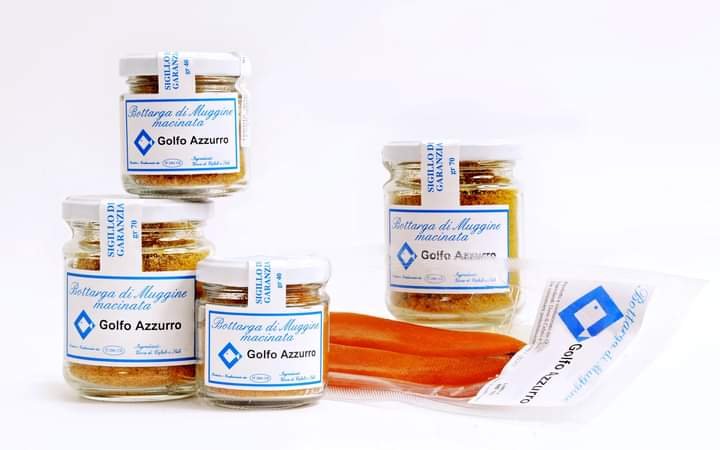 This may be a surprising recommendation but Sardinia has an impressive range of delicious food offerings and some excellent local farmers' markets for quality cheese, meat, vegetables, bread , seafood and typical cakes. Regardless of where expats come from, they will find something they love at these markets.
There's also a lot of wet weather which helps to create a fertile and lush land so grazing cows and sheeps get to enjoy rich grass and produce creamy milk that helps create lovely tasting cheeses.
Also, expats who enjoy eating out can enjoy a variety of tasty Malloreddus, Fregula, Porcheddu, Bottarga, Culurgiones, lamb, catalana lobsters and a thriving food scene. It will become apparent that the Sardinia people also enjoy Seadas and Casadinas and the bakeries offer a wide range of tasty treats.
Number five: Sardinia culture
Sardinia has a thriving culture scene which ranges from 6000 BC to 1600 AC,  museums and traditional music. Most Sardinia young people are up for a 'fun' to enjoy a beer or a good night out. Indeed, depending on the person, there is a style locations that you will love – from music to rowdy, to those that have a few regulars in them.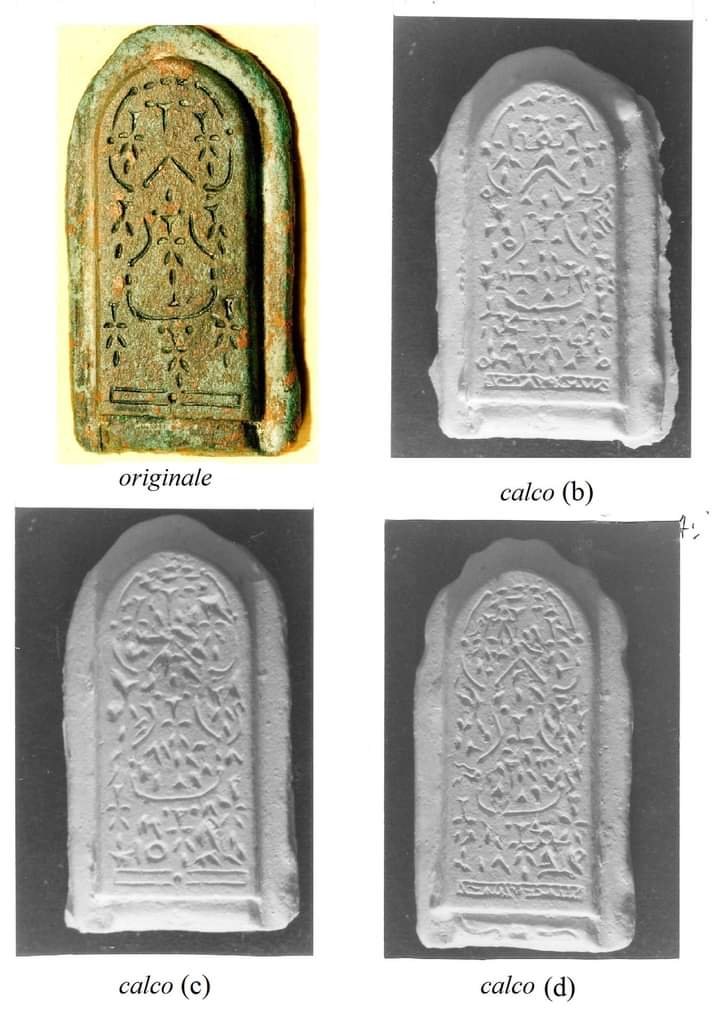 The country has also produced impressive writers (Grazia Deledda, Nobel Prize in literature) and artists (Maria Giovanna Cherchi, Tazenda, Whelade Bade Mura, Temores di Bitti and Tenores di Orosei).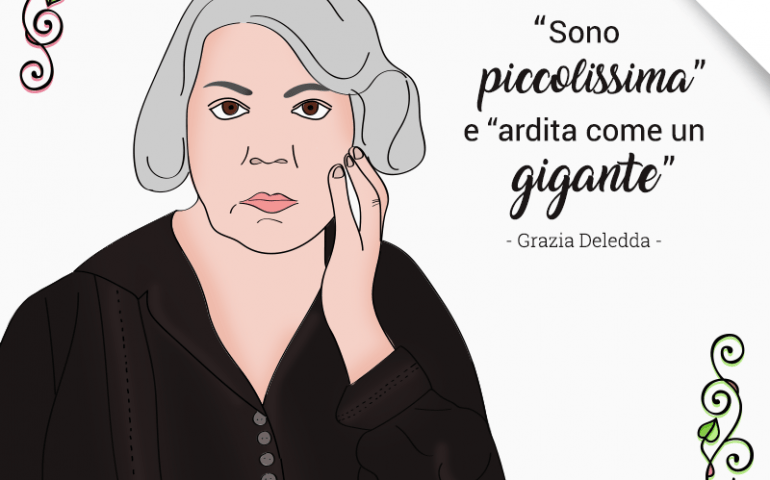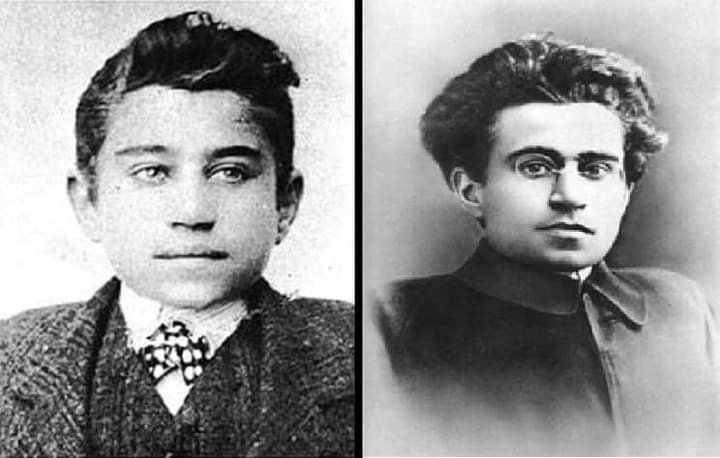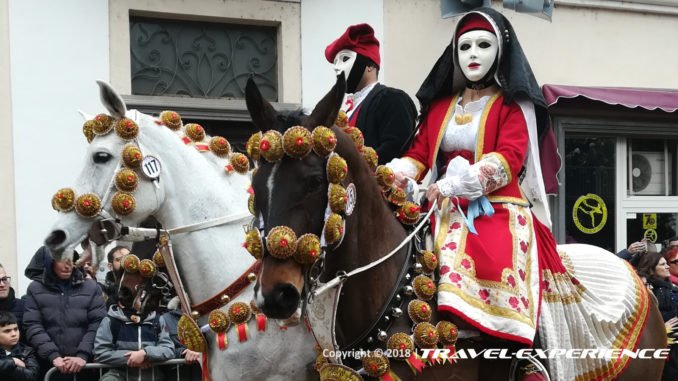 Sardinia is proud of its cultural heritage and works hard to maintain it. The cultural scene is best described as 'vibrant' which expats will undoubtedly enjoy.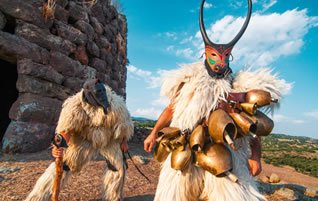 There are also a lot of festivals to enjoy around the country with perhaps one of the world's most popular, Sardigna Day, being celebrated with enthusiasm around the country. Sardinia also stages some excellent food and music festivals that manage to showcase the country's creativity and love of a good party!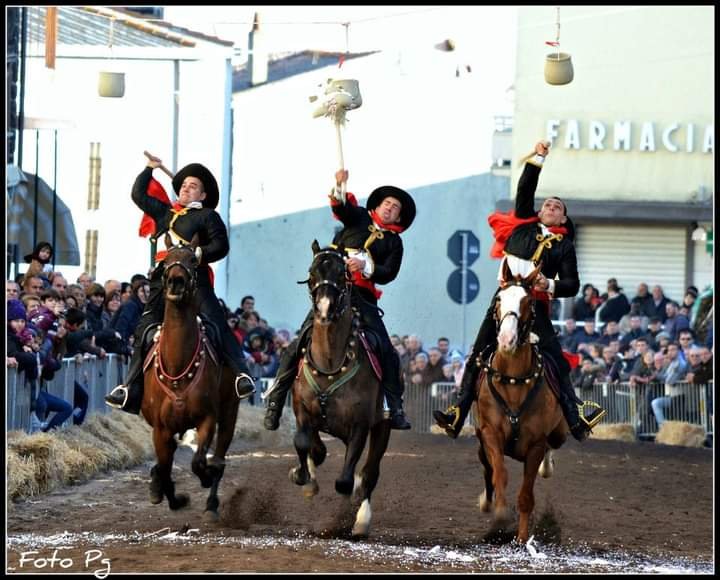 Art, history, music, cuisine, museums are all over the island and are ready to be enjoyed. Sardinians are proud of their rich cultural history, and you can feel this living in Sardinia. Remember, Sardinia should not be mistaken to be the s
Number six: History and traditions
There is a lot for expats to do in Sardinia and there are plenty of opportunities to enjoy the country's history and culture. The Sardinia have a proud heritage to enjoy with books, storytelling and music.
Indeed, the country has an extensive historical past that ranges from ancient man and early Christianity. It also takes in monasteries, stone age arts, fortresses and castles, medioeval churches. Those who love megalithic monuments era have a lot to choose from – around 20,000 of them, including ruins, are dotted around the country.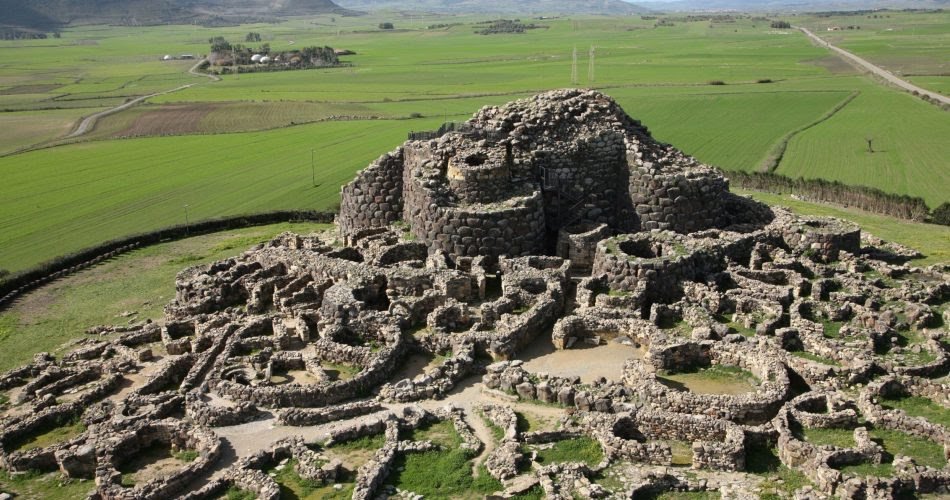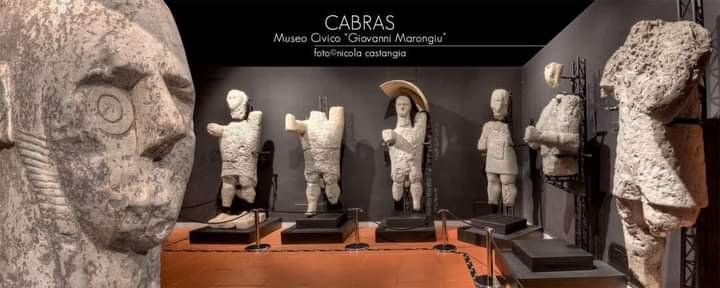 Along with its rich history, and Sardinia's love of good storytelling, there's also an impressive range of folklore and mythology to enjoy which takes in leprechauns and fairies.
The myths also include giant-killing heroes, battles and maidens being rescued.
If we are talking about culture, we should also mention that Sardinia has a great range of unique shops and boutiques as well as shopping malls – so there's a lot of 'modern' attractions to enjoy too! Opt to visit or live in Cagliari, Oristano, Olbia e Alghero, for instance, and there's a great range for shoppers. Plus there are 'pop-up' shops and restaurants which will also impress.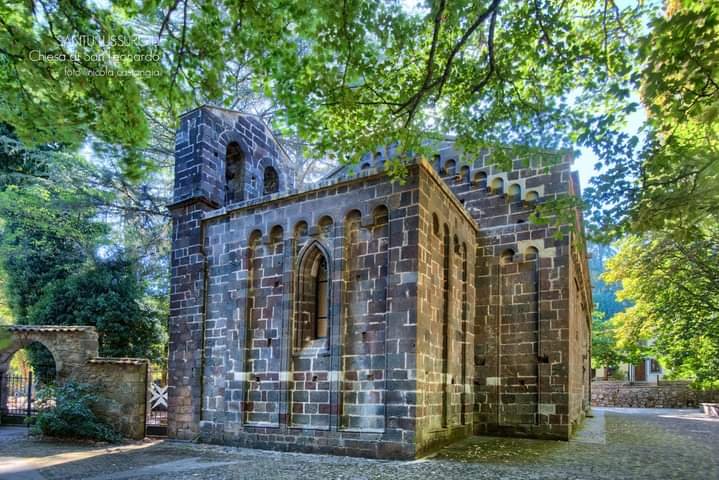 Number seven: Sport
For expats who love to take part or watch sport, Sardinia offers a wide variety of sports to choose from, including several sports they will probably never have heard of.
Among the most popular sports in the country are basket and football though Sardinia also enjoys horse racing and golf on a large scale. There are some impressive golf courses available for those who enjoy playing and horse racing is a passion in many parts.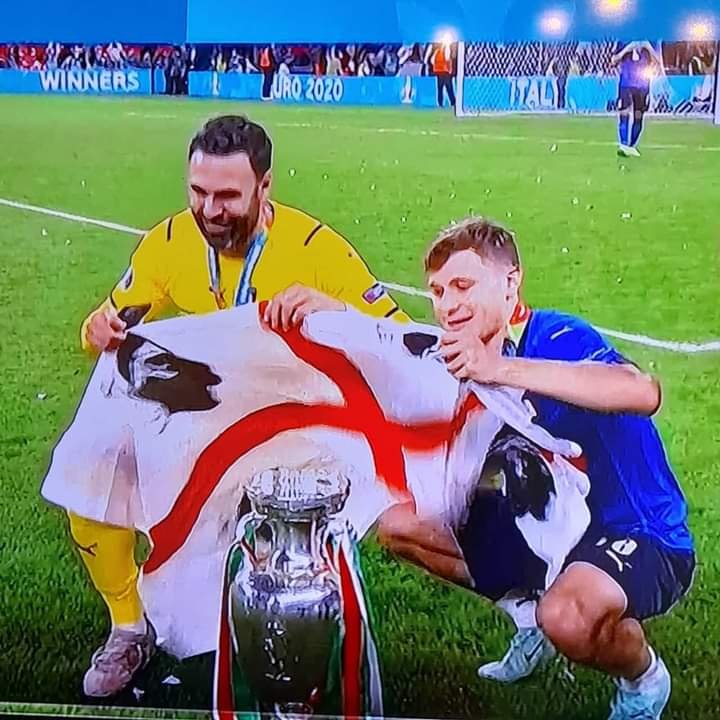 Expats who move to Sardinia may also enjoy the entertaining sports of athletic, hurling and Windsurf, each of which has passionate support and is popular with local people, even though expats may wonder what on earth is going on! They are, however, very entertaining sports to watch.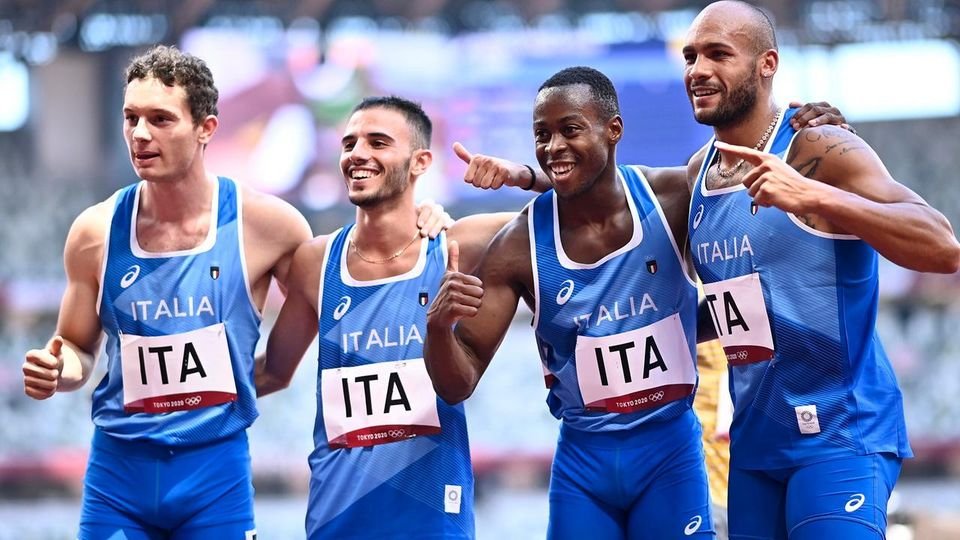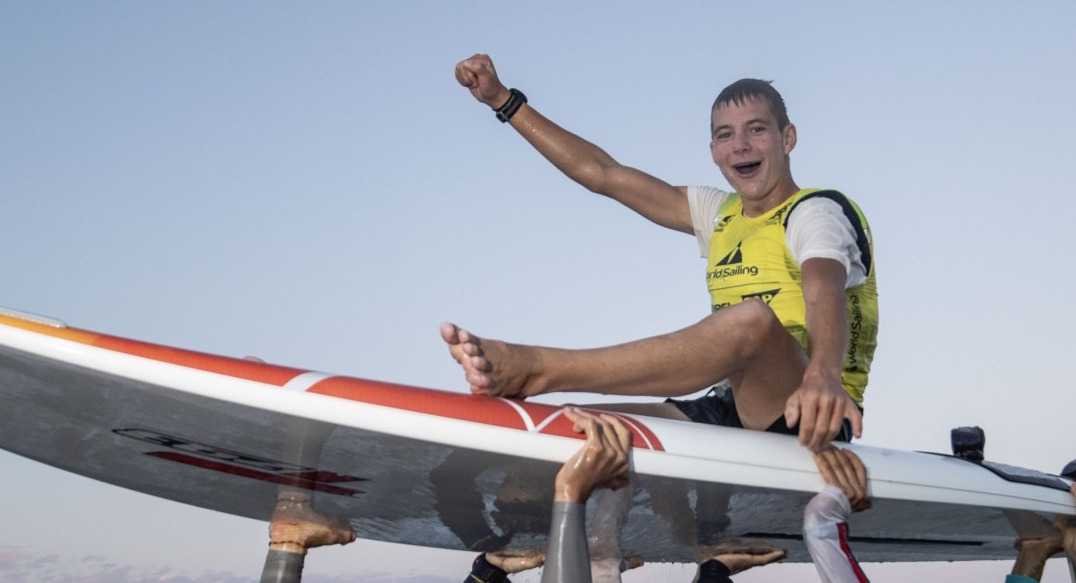 There are various landscapes in Sardinia, and with that comes an array of different activities to enjoy. Sailing, cycling, kayaking, and climbing are some of the outdoor attractions that you can enjoy. If you enjoy hiking, there are world-class trails in Sardinia.
Number eight: Sardinian Music
One of the big issues for expats moving overseas is the question of Sardinia music. It's a very surprise: very ancient instruments like sardinian "launeddas", Sing, songs and dances from nuragic culture, but Pop and modern music is available, too,
However, the schools in Sardinia are not only free but offer excellent primary and secondary education that deliver impressive academic results. The universities are also very good and rank very well in global league tables.
Indeed, the universities are a popular choice for many people overseas with a wide variety on offer in historic cities. These deliver strong academic performance and expats also get to enjoy Sardinia culture and gain a degree at a reasonable price. Some expats from the European Union may be able to enjoy free university education under special schemes being offered by the government.
Number nine: Beauty, Beauty, Beauty
In al the Sardinia sides is possible to meet beauty: prehistoric monuments are in everywhere,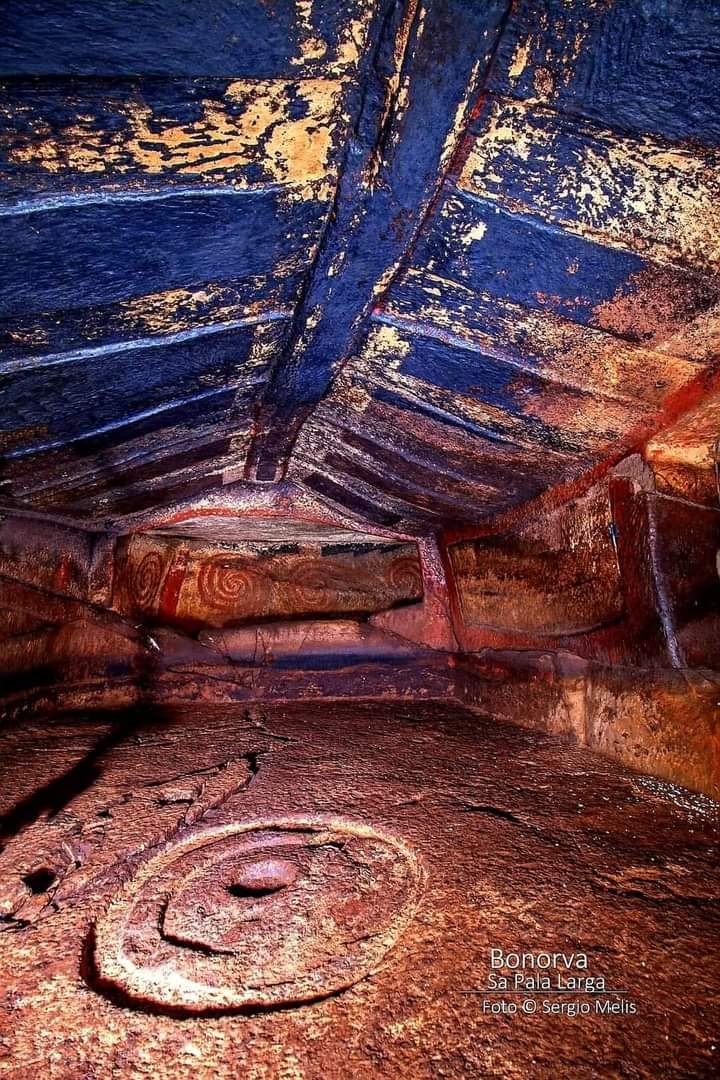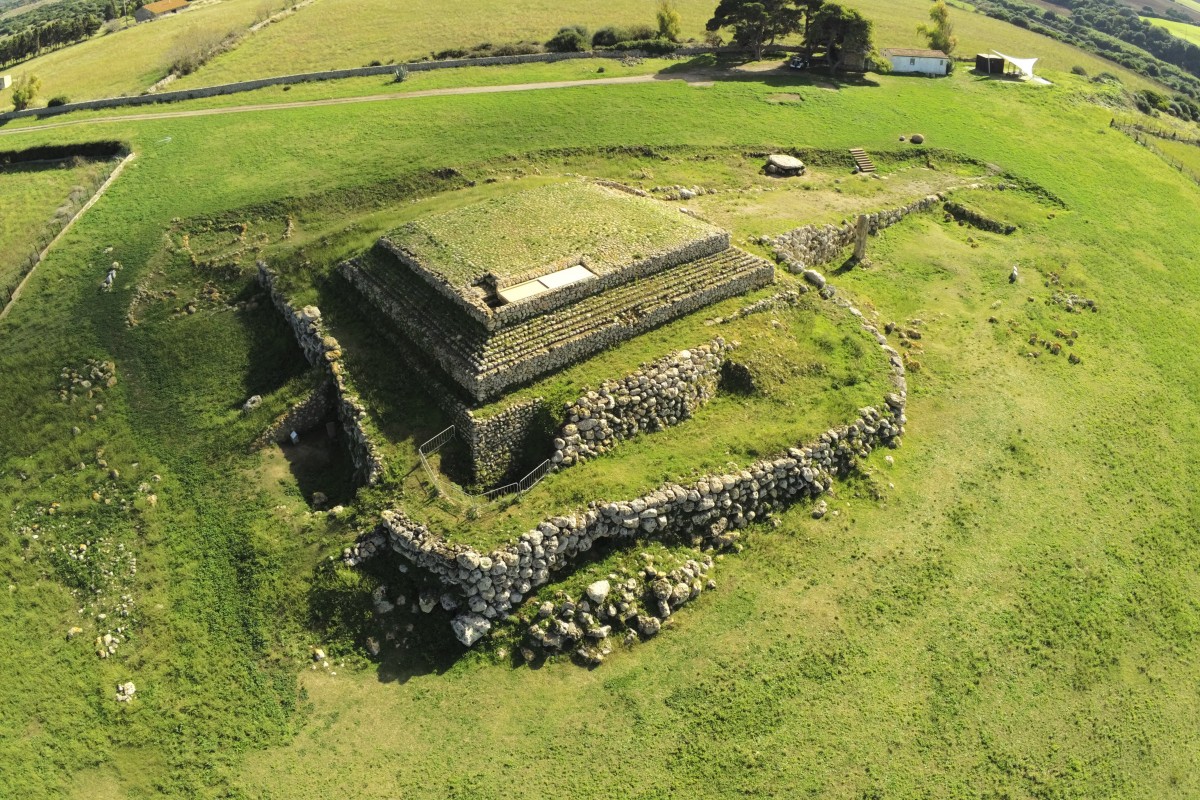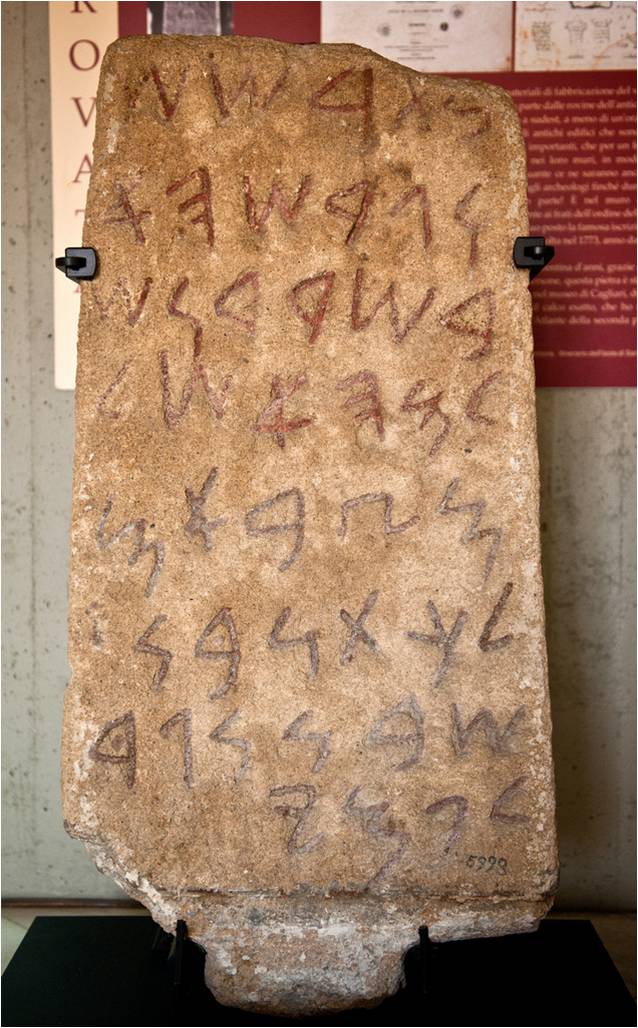 Number ten: maybe the best beaches in the world
Even in a country where gorgeous beaches are two a penny, the Italians and foreigns admit that those in Sardinia are surely the best. The island regularly tops polls of the world's best beaches, with spiagge (beaches) ranging from the rugged, cliff-backed coves of the east to the dune-flanked strands of the west.
Sardinia's snow-white beaches and bluer-than-blue seas are often likened to the Caribbean.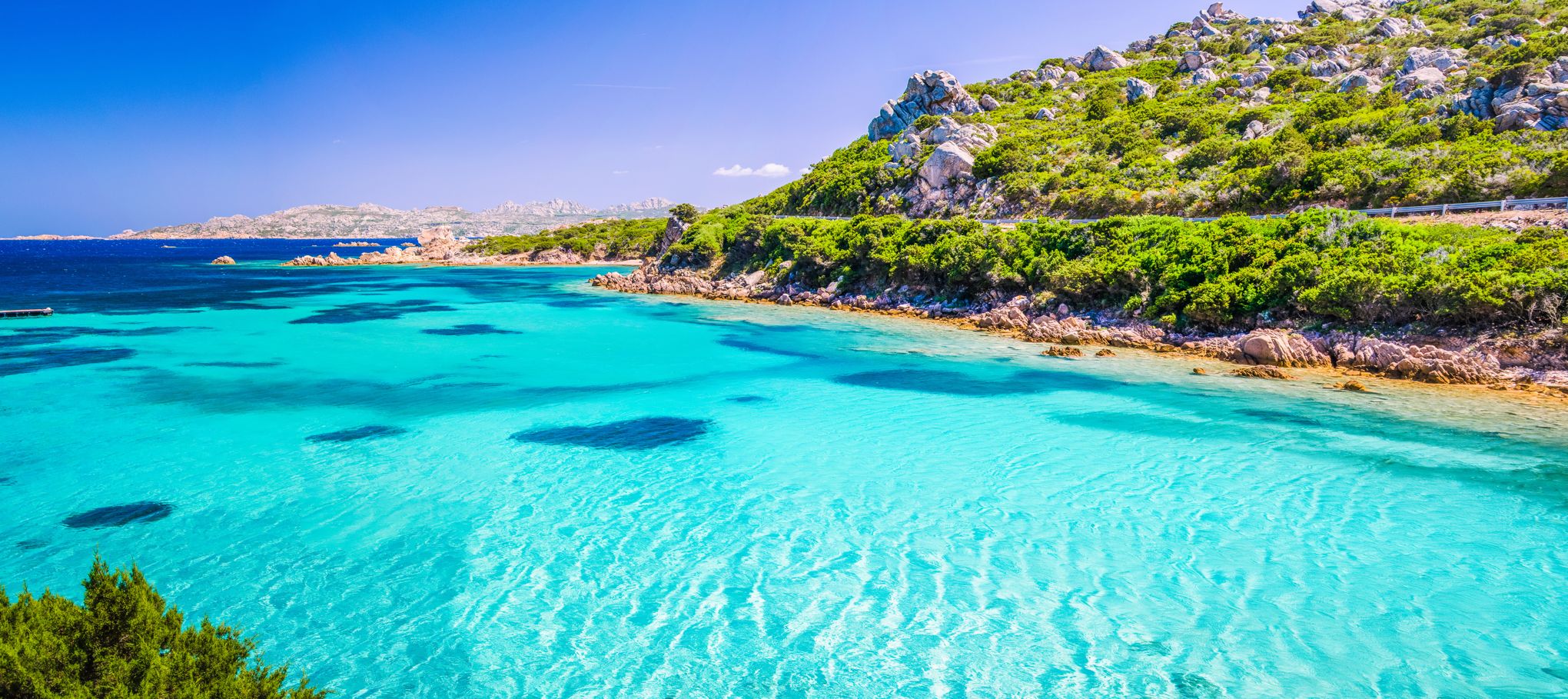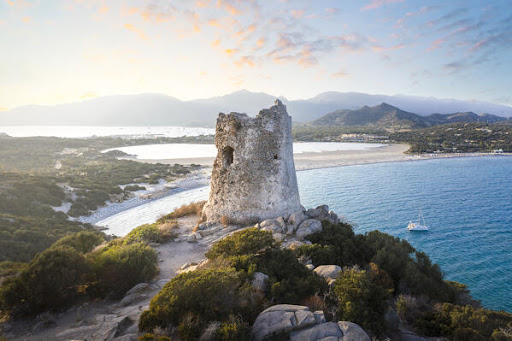 Sardinia is an excellent location for those who want to explore various type of nature, during vacations or weekends with very good links to the villages and In just two hours or so, expats can be exploring another diverse sardinia side with fascinating history and culture.
So, we've covered ten very good reasons why expats should consider moving to Sardinia to improve their life.
However, no list of recommendations on why to move to Sardinia would be worthwhile if it did not mention the people. Many expats will be surprised at how welcoming, warm and funny the Sardinia people are to strangers. They will find they are approached in bars to talk about their experiences.
It's possibly this last issue that is the biggest reason why expats enjoy life here since they will make friends easily. Plus they'll get to enjoy a wide range of cultural and sporting activities that they would not otherwise experience while having a great time with outgoing people who love to socialise and entertain.
Ghost Recomendations
Anyway when you arrive in Sardinia there is also some very strong raccomendation: 1) Don't Steal The Sand From Any Beaches; 2) Stay Clear Of Large Flocks Of Sheep And Yes… They Have The Right Of Way; 3) It's almost impolite to refuse food or drink from Sardinian Peolple.
Then don't hesitate, somebody in Sardinia is waiting for you,
Source by gavinoguiso.it